Members of the GEC 2016 Organizing Team (RUB)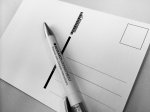 Uwe Czarnetzki
Susanne Hentrich
Dirk Luggenhölscher
Verena M. Scharf

All correspondence should be sent preferably by email to the following address: gec2016@rub.de.

Executive Committee
Chair: Mirko Vukovic, Member of Technical Staff, TEL Technology Center America
Chair Elect: Tom Kirchner, Associate Professor, York University
Secretary: Uwe Czarnetzki, Professor, Ruhr-University Bochum
Secretary Elect: Mark Koepke, Professor, West Virginia University
Past Secretary: Klaus Bartschat, Ellis & Nelle Levitt Professor, Drake University
Treasurer: Michael Schulz, Curators' Professor, Missouri University of Science & Technology
DAMOP/Appointed: Thomas Miller, Senior Research Physicist, Boston College Inst. for Sci. Res.
Appointed: Anne Bourdon, Research Director, LPP, CNRS, Ecole Polytechnique
General Members:
Allison Harris, Assistant Professor, Illinois State University
Kallol Bera, Sr. Member of Technical Staff, Applied Materials, Inc.
Matthew Hopkins, Member of Technical Staff, Sandia National Laboratories
Mounir Laroussi, Professor, Old Dominion University
Koichi Sasaki, Professor, Hokkaido University